United States decides not to veto resolution on Israeli settlements
The United Nations Security Council was able to adopt a resolution emphasizing that Israeli settlements on Palestinian territory have no legal validity. The resolution was adopted as the United States abstained rather than use its veto, as it has frequently done in the past.
On Friday the 23rd of December, the Security Council adopted a resolution stating that Israeli settlements on occupied Palestinian territory constitute a violation of international law and pose an obstacle to a two-state solution and lasting peace. The resolution demands that Israel cease all settlement activities in the territory, including East Jerusalem, and stresses that these activities are a threat to the two-state solution. The resolution also calls for intensified diplomatic efforts to achieve a lasting peace in the region.
The resolution was adopted with 14 votes in favor. The United States, who has frequently vetoed draft resolutions addressing the situation, abstained from voting, allowing the resolution to be adopted. The most recent veto from the United States was in 2011, on a draft resolution bearing some similarities to the one passed on the 23rd, and it has long been suspected that President Obama would allow a resolution addressing the Israeli settlements, of which he has been critical, to pass before the inauguration of Donald Trump on the 20th of January. Donald Trump has been critical of the resolution.
Israeli Prime Minister Benjamin Netanyahu called the decision "shameful", and has instructed the Foreign Ministry to re-assess the country's ties with the United Nations. Already, the country has cancelled funding for five U.N. institutions it deems "especially hostile" to Israel.
The resolution was initially presented to the Security Council by Egypt, but was withdrawn before the vote after Israel had asked Donald Trump to intervene as it feared the United States would abstain. The resolution was re-introduced by Malaysia, New Zealand, Senegal, and Venezuela.
[/fusion_text][fusion_text]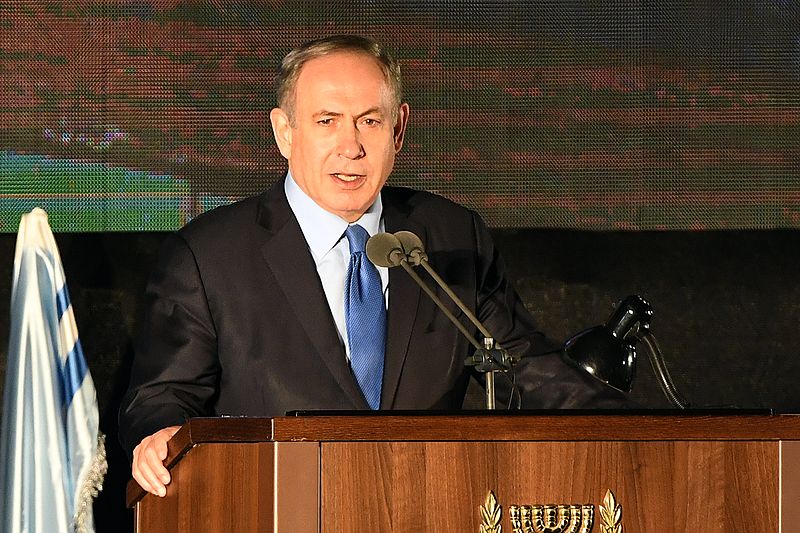 [/fusion_text][fusion_text]Sources:
BBC: Israeli settlements: UN Security Council calls for an end
http://www.bbc.com/news/world-middle-east-38421026
Reuters: Israel to re-assess U.N. ties after settlement resolution, says Netanyahu
http://www.reuters.com/article/us-israel-palestinians-un-idUSKBN14C1IV
UN News: UN chief welcomes Security Council resolution on Israeli settlements as 'significant step'
http://www.un.org/apps/news/story.asp?NewsID=55874#.WGPCgFPhDIU
Image source:
By U.S. Embassy Tel Aviv (Israel Receives First Two F-35 Fighters) [CC BY 2.0 (http://creativecommons.org/licenses/by/2.0)], via Wikimedia Commons https://commons.wikimedia.org/wiki/File%3AIsrael_Receives_First_Two_F-35_Fighters_(30798765974).jpg[/fusion_text][/fusion_builder_column][/fusion_builder_row][/fusion_builder_container]