Three Steps to a Working United Nations
We want to change the way the United Nations work. No such effort can be achieved single-handedly.
Togheter we can stop illegitimate veteos. You can do it in three ways.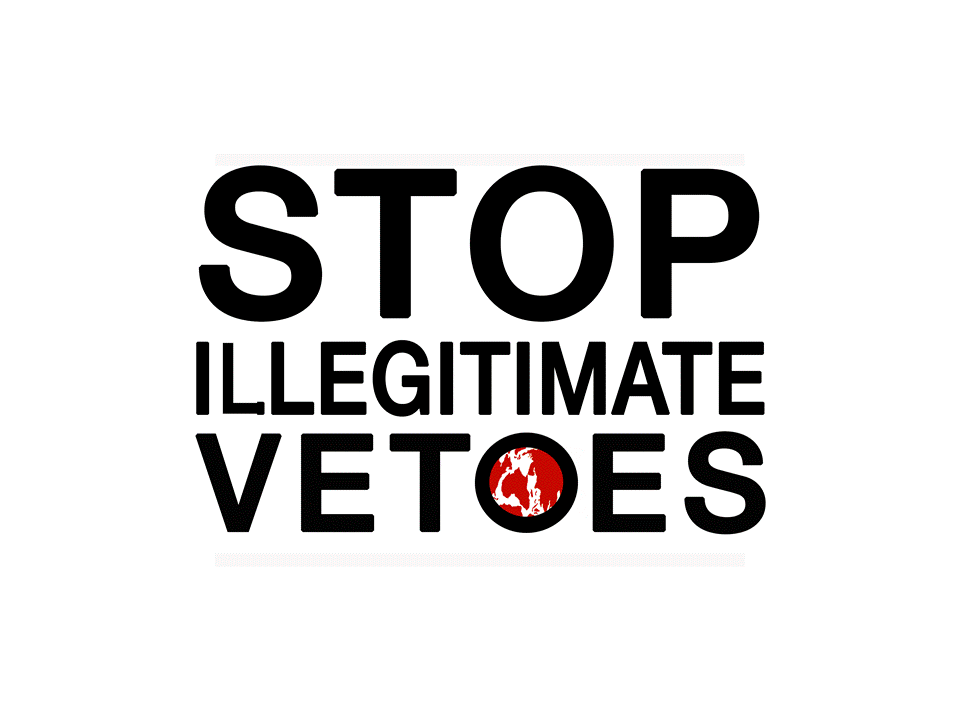 As an individual, take a stance against illegitimate veteos by registering as a supporter.
Become a part of our Swedish group based in Uppsala; or get our help in starting your own local group anywhere in the world, Contact us for more information.
Discover, discuss, preach!
Talk to friends about the veto, and why its important that the permanent five members of the UN Security Council change their ways. Join in the discussion, share our posts, and like our page on Facebook!
We are fully dedicated to stopping illegitimate veteos. We are sure you want to be too!
Add your name to our lists of supporters and strengthen the movements to achieve a more efficient United Nations. Not sure why? Listen to some of the reasons why a change of the veto is needed.
"I got inspired – and yes we need to stop illegitimate veteos"
"I just have a big respect and admiration for your Campaign. You struggle, believe in change and you're hard working. I am happy to see young people who still believe that global peace is attainable. Not just that, but you are working so hard to reach that goal or at least take this struggle a step forward. I got inspired – And yes, we need to stop illegitiamte veteos. Keep the great work up." – Nidhal Ali, student, Sweden "The permanent five members, they usethe veto in situations where it's actually not legitimate. And this is why I think that it is so important that member states but also non-governmental organizations and students around the world analyse this uestion and send a very, very firm message to the Security Council that htey have to do better." – Hans Corell, Former Undersecretary General of legal affairs and the legal council of the United Nations
"In certain situations we can have the vast majority of the General Assembly adopt a non-binding resolution, and then 14 of the 15 Security Council members vote in support of that resolution, but this can all be hijacked by one permanent member vetoing the resolution. I mean, this is a historic anachronism and illustrates a necessity for wider UN Security Council reform." – Ryan X. D'Souza, Advocacy Officer at Global Center of Responsibillity to Protect "The Challenge Group and its project which I strongly believe are key features on to maintain international peace and security, making it vital to spread awarness about the consequenses of the use of the veto by the permanent members of the UN Security Council." – Marcelo Cespedes, lawyer, Argentina
Make it a place to voice your opinion. Join a meeting, host a seminar, campaign against veteos.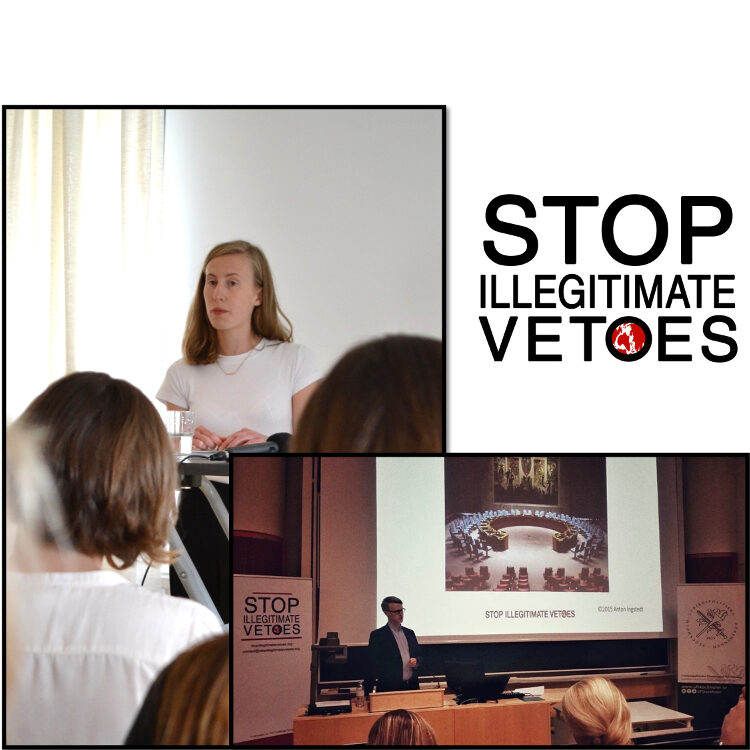 By signing as a supporter of the campaign, you can show the United Nations that change is needed. Use our platforms to discover our opinions and share your own thoughts. You are welcome to join our local discussion and taking actions against illegitimate veteoes. If you are localed elsewhere, we would gladly assist you in your actions againts illegitimate veteos.