North Korea once again subject of Security Council disagreement
Once again, North Korean action has highlighted rifts between the veto-wielding states in the United Nations Security Council. This time, China blocked the path to a united condemnation of the country's recent launch of a ballistic missile which landed in Japanese-controlled waters.
North Korea's missile test on August 3rd stirred up more international emotions than usual. The reason was that the ballistic missile landed in Japanese territorial waters. The very same day, the United Nations Security Council met. A draft condemnation of the launch was outlined, and reportedly looked similar to previous statements issued by the Security Council following earlier missile tests by North Korea.
However, the condemnation was stopped due to Chinese objections on two fronts. Firstly, the Chinese objected to the statement's explicit uttering of concern over the fact that the missile landed in Japanese-controlled waters. Secondly, the Chinese delegation also asked to include an additional sentence in the condemnation: "…all relevant parties shall avoid taking any actions which could provoke each other and escalate tensions, and shall not deploy any new anti-ballistic missile stronghold in Northeast Asia with an excuse of dealing with threats of the DPRK nuclear and missile programs."
The proposed addition was a reference to the missile defence system commonly known as THAAD that was deployed in the Korean peninsula by the United States last month, a move China has previously warned would increase tensions. The United States and Japan did not accept China's suggestions, which led to the Security Council being unable to adopt a condemnation of the ballistic missile launch.  [/fusion_text][fusion_text]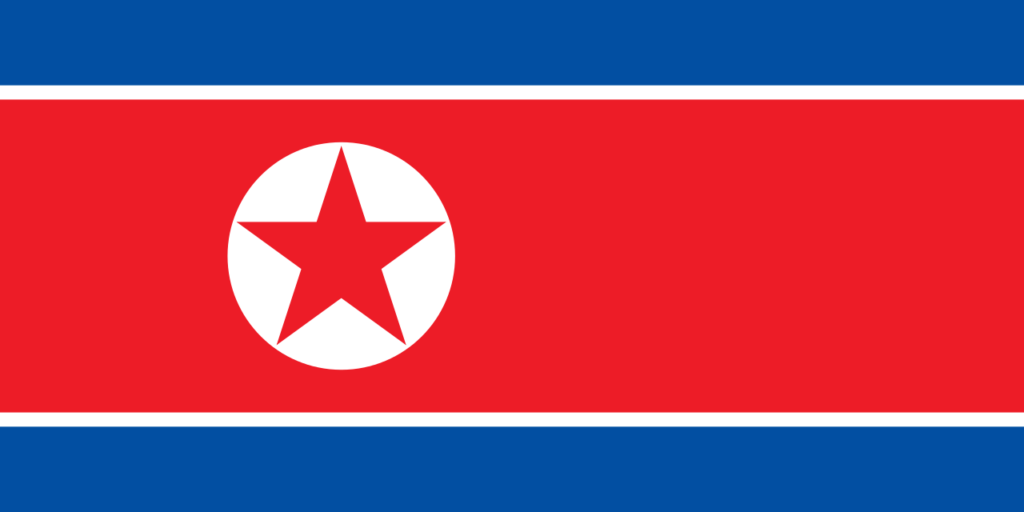 [/fusion_text][fusion_text]Sources:
Reuters: U.N. censure of North Korea missile thwarted
http://www.reuters.com/article/us-northkorea-missile-un-china-idUSKCN10K2CQ
Reuters: Latest North Korea missile launch lands near Japan waters, alarms Tokyo
http://www.reuters.com/article/us-northkorea-missile-idUSKCN10D2Q8
Image source:
By Zscout370 (Own work) [Public domain or Public domain], via Wikimedia Commons https://commons.wikimedia.org/wiki/File%3AFlag_of_North_Korea.svg[/fusion_text][/fusion_builder_column][/fusion_builder_row][/fusion_builder_container]