UNSC resolution expected regarding North Korean nuclear test
Nort Korea's latest nuclear test has been condemned by the UN and individual states, and negotiations on sanctions against the country are underway. But how far the final sanctions will go are uncertain.
On the 6th of January, North Korea announced that it had successfully detonated a hydrogen bomb in an underground test site. It would be the state's fourth nuclear test since 2006, and its first of such an advanced bomb. The announcement has been questioned by nuclear experts, who doubt the blast was large enough to be produced by a hydrogen bomb, deeming it more likely to be a boosted version of regular bombs already believed to be in North Korean possession.
The test has been met with substantial criticism from the rest of the world. The UN Security Council gathered for an emergency meeting on the day of the test, issuing a statement strongly condemning the North Korean action. The countries also agreed to initiate negotiations for a resolution imposing significant measures such as sanctions on the country.
It remains unclear how far these measures will go. As a veto-wielding state, any resolution would have to be accepted by China, which is North Korea's closest ally. While China did join the rest of the UNSC in condemning the test, and has stated its firm opposition to the actions, its deputy envoy to the UNSC, Wang Min, stressed that the response should be "appropriate". It is likely that a resolution will be passed, but measures will probably be weaker than those states such as the United States, South Korea, and Japan are advocating for.[/fusion_text][fusion_text]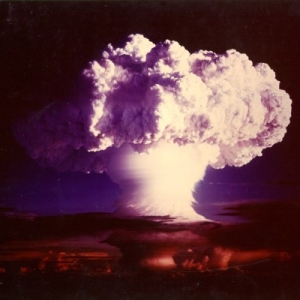 [/fusion_text][fusion_text]Sources:
BBC: North Korea nuclear H-bomb claims met by scepticism
www.bbc.com/news/world-asia-35241686?utm_source=Sailthru&utm_medium=email&utm_campaign=New%20Campaign&utm_term=%2AEditors%20Picks
Independent: North Korea announces 'successful hydrogen bomb test' as UN Security Council calls emergency meeting
www.independent.co.uk/news/world/asia/north-korea-hydrogen-bomb-live-un-security-council-a6798411.html
The Economist: Another Bombshell
www.economist.com/news/leaders/21685451-after-pyongyangs-fourth-nuclear-test-china-must-change-its-tune-towards-its-outrageous
Foreign Policy: China's Nuclear Test
www.foreignpolicy.com/2016/01/06/chinas-nuclear-test-how-far-will-beijing-go-to-curtail-north-koreas-atomic-provocations/?utm_source=Sailthru&utm_medium=email&utm_campaign=New%20Campaign&utm_term=Flashpoints

Image source:
Image attribution: By U.S. Department of Energy (http://images-of-elements.com/fermium.php) [Public domain], via Wikimedia Commons[/fusion_text][/fusion_builder_column][/fusion_builder_row][/fusion_builder_container]