UN peacekeeping mission in Cyprus extended
A peacekeeping mission in Cyprus, that has previously had a restructuring suggestion vetoed, has been extended.
On the 28th of January, the UN Security Council adopted Resolution 2263, extending the UN peacekeeping mission in Cyprus (otherwise known as UNFICYP) to the 31st of July 2016, as well as increasing the number of peacekeeping forces to 888. The resolution was adopted unanimously, and also called for implementation of confidence-building measures between the parties.
Previously, UNFICYP has been the target of a veto. In 1993, the United Kingdom called for a reform of the mission and a redefinition of the costs to allow the expenses related to the mission to be paid from the UN budget, rather than by voluntary contributions. Russia vetoed the draft resolution, claiming that making the funding of peacekeeping missions anything other than voluntary would jeopardize the existence of such missions.
Other resolutions adopted by the Security Council in January includes an extension of sanctions targeting the Central African Republic, a decrease in the amount of military personnel in the peacekeeping mission in Côte d'Ivoire, and the establishment of a political mission in Colombia tasked with monitoring and verifying the ceasefire and cessation of hostilities.
[/fusion_text][fusion_text]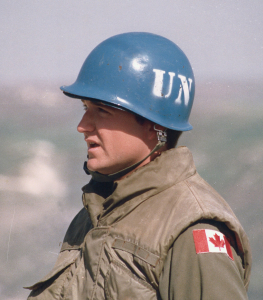 [/fusion_text][fusion_text]Sources:
AA: UN Security Council renews Cyprus peacekeeping mandate
http://aa.com.tr/en/world/un-security-council-renews-cyprus-peacekeeping-mandate/511993
UN: Security Council Adopts Resolution 2263 (2016), Extending Mandate of United Nations Peacekeeping Force in Cyprus
http://www.un.org/press/en/2016/sc12224.doc.htm
UN: Resolutions adopted by the Security Council in 2016
http://www.un.org/en/sc/documents/resolutions/2016.shtml
Image source:
Image attribution: By HoCComms  (http://creativecommons.org/licenses/by-sa/3.0) [Public Domain], via Wikimedia Commons[/fusion_text][/fusion_builder_column][/fusion_builder_row][/fusion_builder_container]